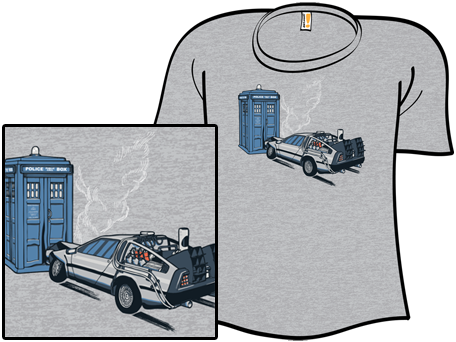 Fellow Back to the Future fans and Doctor Who fans should be proud.
Two of my favorite time traveling vehicles is featured today at
http://shirt.woot.com/
as a t-shirt.
As a result, I couldn't resist and bought one for myself. If you want one it's going to cost you $10 shipped for today only. If it sells out you can buy it the next day but at $15. So hurry and get yours before time runs out (ok cheesy but, hey it seemed appropriate)
Click Here for Shirt!